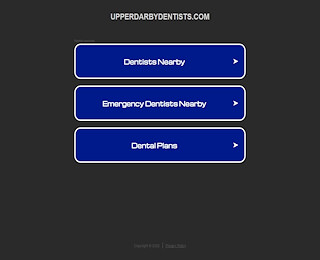 Before you choose a dentist in 19082, consider the services they offer and whether those services will meet your family's needs. United Dental Care of Upper Darby provides a broad range of dentistry services for every member of your family, from children and teens to adults and seniors. There's no reason to look elsewhere for preventive, cosmetic, restorative, and specialized dental care- we do it all under one roof. Our full-service dental clinic reduces the frequency of out-of-office referrals so that it's more convenient and enjoyable to see your dentist.
Do I Need a Second Opinion For Dentistry?
When it comes to specialized dental procedures and treatments, such as root canal treatment, dental implants, veneers, or orthodontics, it's smart to request another dentist's opinion. At United Dental Care of Upper Darby, we offer free consultation appointments and second opinions as our way of helping patients make the right decisions regarding their dental care. If you've received word from your dentist in 19082 that you need costly dentistry, feel free to schedule a complimentary consultation with our staff to confirm your dentist's diagnosis. We use the newest technology and equipment to assess your needs correctly.
Is Dentistry Expensive Without Insurance?
It surprises many people to learn they can save money on dental services by choosing a dentist in 19082 who provides an in-office dental savings plan. If your dentist does not offer such a program, you're paying too much for checkups, cleanings, x-rays, preventive dentistry, and additional services from your dentist. Patients at United Dental Care of Upper Darby save significantly on dental treatments by opting into our low-cost dental plan that covers a broad range of services, from preventive to restorative. You can find out more about our cost-saving program when you browse our website's 'Specials' section.
We Value New Patients
As a patient new to United Dental Care of Upper Darby, you'll experience numerous benefits and perks when you schedule your first appointment with us. Your initial cleaning with x-rays and exam are just $85 when you mention our New Patient Special Offer when you book your visit. We want your experience with us a relaxed and comfortable time in the dentist chair, which is why you'll find sedation options and the latest anesthesia used in our office.
We Treat You Like Family
Whether you need to see your dentist for a same-day appointment, have anxiety about your visit to our office, or require 24-hour emergency dental care, you'll find our staff warmly welcoming and accommodating to your needs. We know you live a busy lifestyle- we'll always do everything possible to be on time for your appointments. If you arrive early for a checkup, cleaning, or any other service, enjoy our state-of-the-art waiting room.
Take a free tour of our practice to learn more about our facility and get to know our friendly staff. Schedule your visit for a time that's convenient for you and see why we are considered the best dentist in 19082.
Dentist 19082
United Dental Care of Upper Darby
4844620171
6780 Market Street, Upper Darby, PA 19082
View Larger Map