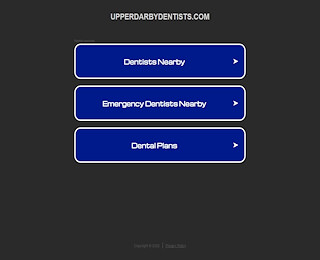 Clear Invisalign Braces are the #1 requested method of straightening teeth for teens and adults of all ages. If you have questions about Invisalign, are considering braces, or are looking for a discreet and affordable way to improve your smile, we invite you to schedule a complimentary consult with our team from United Dental Care of Upper Darby. If eligible for the Invisalign system, you'll walk out of our office in the near future with the smile of your dreams.
What Is Invisalign Treatment?
Invisalign is an amazing treatment for closing small gaps in teeth, straightening crooked teeth, and moving ill-positioned teeth into place.
What differentiates Invisalign from conventional braces is its discreet profile and removable, clear plastic aligners that eliminate peer pressure and the classic "traintrack" smile associated with metal wires and brackets.
If you're thinking about straightening your teeth, you'll experience the following benefits when you opt for Invisalign in Upper Darby:
Smooth plastic aligners with no wires that poke soft tissue
A clear, virtually invisible system that allows you smile without others around you knowing you're having your teeth straightened
Removable aligners designed to fit your social lifestyle
Better dental checkups throughout treatment as tooth-cleaning is easier that with bracket ortho
Shorter dental visits for aligner trade-outs
Possible shorter treatment duration.
Why Should I Consider Invisalign in Upper Darby?
One of the most significant factors considered by patients thinking about straightening is whether braces will make them self-conscious during social events or daily connections with friends, coworkers, or peers. Invisalign offers a dual advantage:
Clear aligners are nearly invisible, so no one will know you're wearing them
Remove Invisalign for up to two full hours each day for greater freedom to eat, brush, and floss.
You'll offer your best smile to those around you during Invisalign treatment, with no thought to whether your braces are preventing you from making a great first impression or holding you back in your career. Invisalign patients report a high rate of satisfaction with their experience during treatment - you can find out more about Invisalign when you schedule a new-patient consultation or second opinion office visit at United Dental Care Of Upper Darby.
Invisalign For Teenagers
Imagine wearing braces at school without running the risk that metal brackets and wires will ruin your popularity or reputation - it's not only possible with Invisalign, but it's also the most-requested way to straighten teeth with zero peer pressure.
Ask your parents about meeting with our team from United Dental Care Of Upper Darby and be sure to bring your list of questions. We'll provide additional materials for you to explore in the comfort of your home.
Invisalign For Adults
Wearing braces will not hinder your performance at work or draw undue attention to your smile - even if you're called upon to speak in front of a group during a meeting or conference. If you don't tell others you're wearing braces, they won't find out about your little secret.
Invisalign in Upper Darby is affordable, incredibly convenient, and designed to fit seamlessly into life at home, work, or school. Call our staff to learn more about treatment.
Invisalign Upper Darby
United Dental Care of Upper Darby
4844620171
6780 Market Street, Upper Darby, PA 19082
View Larger Map